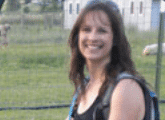 I have had the pleasure of witnessing many GlideCycle success stories and have been amazed at what can be accomplished with this unique innovation in exercise and mobility.  I was originally interested in what the GlideCycle could do for patients and how I could help others.  Little did I realize what the GlideCycle would do for me personally.
I was a dedicated and joyful, multisport athlete, with cycling as a favorite activity. During the last 10 years, chronic knee and hip irritation topped off by a traumatic back injury left me unable to participate in many favorite activities to any level that I desired.  My exercise options were becoming more limited as time went on and I could not believe this was happening already at age 40.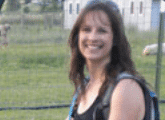 Physical Therapist talks about 3000 miles of GlideCycling.
Click here to watch!
Immediately upon the GlideCycle, I was able to enjoy the freedom of running again for the first time in years.  The GlideCycle allowed me to exercise at any intensity I wanted without experiencing joint or soft tissue pain during or after workouts.  It was shocking to be able to run up to 25 miles (my longest so far) in 2 ½ hours and feel energized!  I had never run more than 5 miles at a time in my entire life!!!  I know that many others will want to experience this too.
Somewhere around 4-6 weeks of GlideCycling, my skill level and muscle development continued to come together.  Strap adjustments became easy and my running stride became even more smooth and powerful.  With this new found freedom, I began climbing mountain roads 8-10 miles long and really enjoyed the workout.  I also began GlideCycling on trails and beaches again for an even greater feeling.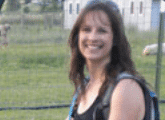 See Cindy run a 400 meter unweighted dash.
Click here to watch!
Even today, the more I GlideCycle, the stronger and more fit I become, especially in the legs, core, back and postural muscles.  The usual post exercise pain and suffering just doesn't happen.  Years of debilitating, chronic knee and hip inflammation is virtually gone from approximately 3,000 miles on the GlideCycle.  Two years of physical therapy back and core muscle exercises alone did not produce such dramatic improvements as a few months of GlideCycling.  I should mention that these improvements actually allowed me to return to many of the exercises I use to enjoy which is a great gift.
Thanks to the GlideCycle, I am back again.  I can protect my joints and remain fit and healthy for the rest of my life.  I would highly recommend it to anyone who has found themselves in a similar situation.  Oh, and anyone who wants to keep up with me better get a GlideCycle too!
Cindy Powell, MPT, ATC, STS
Principle of Active Choice Physical Therapy, Inc.